A trusted and reliable online pharmacy that is committed to providing its patients with safe and effective medicinal treatment for a range of symptoms and treatments including pain relief, neuropathic pain, erectile dysfunction, hormone replacement therapy and many more. A service that allows you to free up your time for the things in life that truly matter.
Dr Laminu Kaumi
---
Dr Laminu Kaumi was born in Nigeria but undertook his medical training in Cuba during which time he became fluent in Spanish before returning home in 2008. However, he was keen to expand his clinical expertise to take in Family and Community Medicine and this took him to Madrid, Spain where he completed his post graduate training. He added to this qualification with a Masters in Public Health at the World Health Organisation collaborating centre, also in Madrid.
He eventually settled with his wife and son in Ireland and was registered with the Irish Medical Council (IMC) in 2014, becoming a fully-fledged member of the Irish College of General Practitioners soon after.
Dr Kaumi has authored a number of medical research publications on a wide variety of subjects and won several awards along the way. He is highly regarded by his colleagues and, on top of this, he is a thoroughly charming and amiable man who is adored by his patients.
Rosina Mann
---
Rosina Mann is our Superintendent Pharmacist with over 10 years community pharmacy experience. With this as background, Rosina is dedicated to innovation and introduce new ways of delivering pharmacy services to move forward with today's fast paced digital technology. This enables her to provide an efficient and person-centred on-line experience for our patients.
She is vivacious, approachable and very down to earth. Helping others comes naturally and Rosina will strive to do her best in any situation.
Her passions, outside of Pharmacy, include travelling, long-distance running, yoga, skiing, tennis and general well-being with a focused interest on nutritional preventative foods as medicine.
The White Pharmacy website is owned by White Pharmacy Ltd. The pharmacy is located at:
Unit 4A,
Blacknest Industrial Park,
Alton,
Hampshire,
GU34 4PX,
UK
White Pharmacy Ltd. is a UK company with its registered office at:
Suite 2 Victoria House,
South Street,
Farnham,
Surrey,
GU9 7QU,
UK
Company number 07310254
White Pharmacy is registered with the GPhC, number 9011049
Superintendent Pharmacist Rosina Mann GPhC No. 2071748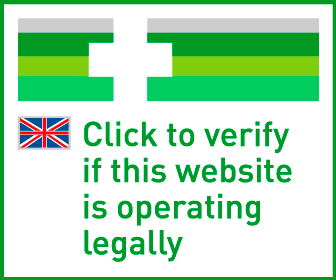 If you wish to contact us please use the information below:
Tel: 01252 299044
Email: admin@whitepharmacy.co.uk
---